Healthcare, Higher Education, Industrial, Government, Commercial
For over a decade, AQUIS has been instrumental in saving millions of capital dollars for hospitals throughout the country. AQUIS is fully compliant with Joint Commission requirements, and has restored thousands of air handling units in virtually every healthcare environment imaginable from operating rooms and labs, to neonatal units and ICUs.
"We were very impressed with AQUIS. We had a leaking air handling unit that was disrupting our operations. AQUIS was very responsive and addressed our issue quickly, and with virtually no impact on our operations. We'd like to have AQUIS refurbish all of our air handlers."
F.A., Plant Superintendent
AQUIS is proud to have partnered with many of the top colleges and universities throughout the country as an alternative solution to costly air handler replacement. AQUIS understands budget restrictions facing higher education facilities today and the need to control capital spending in order to stay viable and competitive in the wake of today's rising tuition costs.
"Rather than incur the cost and delays of installing new handlers or replacing floors, we did the research and found AQUIS. Our system is now fully-compliant for a fraction of the cost of replacement."
R.H., Facilities Manager Research Zone
AQUIS has refurbished air handling units in a variety of industrial manufacturing environments ranging from biotech and pharmaceutical laboratories, to food and beverage, tire and automotive, and high tech component manufacturing facilities. The expert installation teams at AQUIS have seen virtually everything that can go wrong inside an air handling unit, so rest assured that we've got you covered.
"We had three air handlers that were rusted, corroded, and in bad shape. Since our manufacturing plant oversees large-scale biologic production, we needed a compliant solution with minimal impact to operations. AQUIS delivered."
J.M., Maintenance Section Manager
As a GSA Schedule Contract Holder, AQUIS works with a variety of federal government entities with federally owned and managed properties throughout the country. We have refurbished air handling units at some of the most secure military bases in the world, as well as many VA hospitals, federal buildings, national laboratories, museums and more.
"Our highest priority was to find a solution that would prevent leaks and protect the many treasures the museum houses. I was very pleased with the results of the AQUIS system. I was also impressed with the competent and professional installation technicians at AQUIS."
M.S., Director Facility Planning & Operations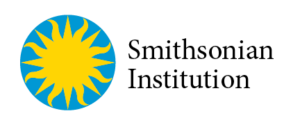 Our commercial customers vary greatly and include nationally known facilities and real estate management companies, world headquarters for Fortune 500 corporations, hotels and resorts, and many more.
"AQUIS was hired to refurbish 11 air handling units in one of our mixed use commercial buildings in downtown Washington, D.C. From start to finish – scheduling to installation – the process could not have been easier. "
P.B., Director of Engineering